Botox
If you live in the Fareham or Southampton region and are looking for a way of reducing or smoothing lines and wrinkles, botox could be the solution! Botox is the brand name that has become synonymous with muscle relaxing injections that help smooth facial lines, and is the treatment A-list celebrities swear by it and it is one of the most affordable and effective non-surgical beauty treatments available.

Dysport & Azzalureare are two other brands offering the same results. When injected in very small doses you get a temporary muscular relaxation in the areas of the face where lines are appearing, which in turn softens lines and contours. The most popular areas to treat are crows feet, frown lines and other facial wrinkles.

During a consultation with Nu Viva options for wrinkle reduction will be discussed according to your specific needs.
Some Common Questions
What is Botox
Botox, Dysport and Azzalure are brands of a purified protein produced by the Clostridium Botulinum bacterium. They are a non-surgical treatment that can temporarily reduce moderate to severe frown lines between the brows. During treatment, very low doses of the toxin are administered via a few tiny injections directly into the muscles that cause those stubborn lines.

A treatment is usually done in about 20 minutes, and no recovery time is needed. Within days, you may see an improvement that can last up to 4 months.

Botox is the brand name that has become synonymous with muscle relaxing injections that help smooth facial lines, it is the treatment A-list celebrities swear by and is one of the most affordable and effective non-surgical beauty treatments available. Botox is injected directly into the muscles between your eyebrows.
How Does the Treatment Work?
Those moderate to severe frown lines between your brows form over time as the result of muscle activity. Botox is injected directly into the muscles between your brows. It works by blocking the transmission of nerve impulses to the injected muscles; this reduces the activity of the muscles that cause those persistent lines to form.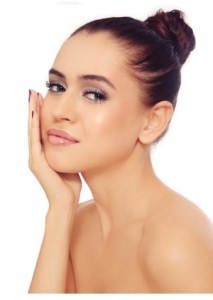 When Will I See Results from the Treatment?
Within days of receiving Botox injections, you may see a marked improvement in the moderate to severe frown lines between your brows. Lines continue to improve for up to a month, and results can last for up to 4 months.
How Long Does the Treatment Last?
Results from treatment with Botox / Dysport / Azzalure can last for up to 4 months. If you discontinue treatment, the frown lines between your brows gradually will look like they did before treatment.
Who Should Not Use the Treatment?
The treatment should not be used in the presence of infection at the proposed injection site(s) or in individuals with known hypersensitivity to any ingredient in the formulation. Patients with neurological disorders such as ALS, Myasthenia Gravis or Lambert-Eaton syndrome may be at increased risk of serious side effects.
Will My Facial Expressions Continue to Look Natural?
Although the results are visible, a treatment with Botox / Dysport / Azzalure will not radically change your facial appearance or make you look as if you 'had work done'. The muscle activity that causes frown lines between the brows is simply reduced, so you can still frown or look surprised without the wrinkles and creases between your brows.
What Will Happen to the Frown Lines Between my Brows if I Choose not to Continue Treatments?
If you do not continue treatments, the moderate to severe frown lines between your brows will gradually look like they did before the treatment.

Dermal Fillers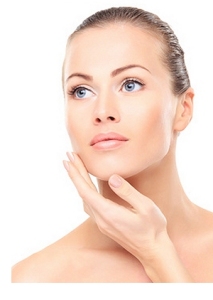 As we age, our skin thins and loses its structure and substance more easily. At Nu Viva Aesthetics we use a variety of dermal fillers for our clients. The dermal filler we use is based upon our experience and the individual requirements of the client. Your nurse will decide which product is right for you. Here detailed below is an overview of some of the products we presently use.

Restylane & Perlane
Restylane® or Perlane® are cosmetic dermal fillers that replace lost volume and restore youthful contours to the skin to smooth away moderate to severe facial wrinkles and folds, such as the lines from your nose to the corners of your mouth (nasolabial folds). Restylane is the world's most used, most studied dermal filler, and has been used in over 70 countries and in more than 1.4 million treatments in the USA.

Juvéderm
Juvéderm is a smooth consistency gel made of hyaluronic acid-a naturally occurring substance in your skin that helps to add volume and hydration. Your nurse specialist eases Juvéderm injectable gel under the skin to instantly restore your skin's volume and smooth away facial wrinkles and folds, like your 'smile lines' or 'parentheses' (nasolabial folds-the creases that run from the bottom of your nose to the corners of your mouth). Juvéderm provides a smooth, natural look and feel-so everyone will notice (but no one will know)!
Some Common Questions
How Long Does it Take to Work?
Results from the treatment can been seen immediately.
How Long do the Results Last?
For facial line smoothing the gels are gradually broken down after 6 to 9 months. Lip enhancements last for 6 to 12 months. Most patients who choose to have repeat treatments do so at the time when they feel the effect starting to wear off ie. anytime between 6 and 12 months.
Does the Treatment Hurt?
Prior to the treatment a numbing cream is placed on the area to be treated for 30 minutes to prevent any discomfort.

Sculptra
Collagen is the substance your body produces to give your skin a firm and youthful appearance. But from an early age the amount you produce slows down and facial volume is lost. Now we can redress the balance and help you achieve the natural look you want to reflect how you feel.

How it Works
Sculptra works differently from traditional fillers. It's unique collagen replenishing treatment that helps gradually and subtly reduce lines, wrinkles and folds. By helping to replenish your own facial collagen and restore lost volume, it can give you a fuller, more natural look that can last for up to 25 months.
Stimulates Collagen
Replaces Lost Volume Caused by Aging
Corrects Deep Folds, Wrinkles and Contour Defects


Provides a Gradual Natural Appearance
Long Lasting Results


Skin Regeneration & Scar Repair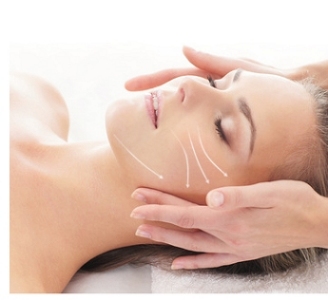 Dermaroller Treatment
Genuine Dermaroller therapy provides advanced micro-medical skin-needling, a procedure that stimulates the skin to regenerate and repair itself naturally and safely, creating smoother, brighter, healthier, younger-looking skin.

Treatment Information
Genuine Dermaroller medical device produces thousands of micro-medical needle-columns in the skin. Each column will penetrate into the dermis of the skin and will be approximately 0.1mm in width. The column will close rapidly enabling the skin to recover quickly, often in the same day. We will use a topical anaesthetic to numb the skin making the procedure comfortable. It will normally take up to 30 minutes for the topical anaesthetic to work and 20 to 30 minutes for the procedure.

After a Genuine Dermaroller therapy procedure your body will start to naturally regenerate and repair the skin, working below the surface in the dermis. This takes time as new collagen is formed, new skin cells are generated and blood supply is enhanced. It can take up to 6 weeks before visible signs of regeneration and repair are seen and the process will continue over the following months, providing you with a natural and long lasting enhancement.

Skin Tag & Mole Removal
Skin tags are very common and most frequently found on the neck and face. They often appear with a neck like a mushroom and vary in size from a tiny speck, smaller than a grain of uncooked rice, to the size of a large pea or even larger. They are often found in areas of friction such as the underarm or under the breasts or around the neck where necklaces may irritate.

These tags are easily removed using short wave diathermy. The procedure takes about 15 minutes. Mole removal can also be carried out using short wave diathermy. Moles may need to be checked by your GP prior to treatment.

Chemical Peels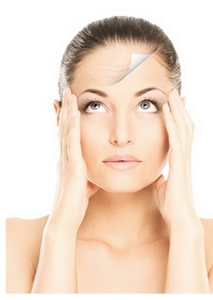 At Nu Viva Aesthetics we use Obagi Blue Radiance Peel (glycolic, lactic, salycilic acid).

When it comes to your skin, there are many reasons to get the blues... blemishes, acne scars, wrinkles, uneven pigmentation and sun damage to name a few. Chemical peels help with problem skin such as acne, pigmentation, fine line reduction, sun damage and poor complexion due to smoking, pollution and bad skin care management. If you want younger healthier looking skin, now there is a way to improve your complexion... skin peels.

The treatment starts off with using home care products for two weeks prior to treatment. A full treatment consists of a consultation with a skin care programme which is then individually set for you with a course of skin peels.

Hyperhidrosis (Excessive Sweating)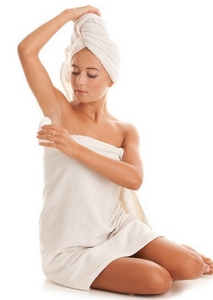 No more worrying about staining your clothes and body odour. No more restrictions on which colours and materials you can wear. This is a surprisingly common problem yet it is undertreated because of lack of awareness and its embarrassing nature.
Some Common Questions
What happens during the treatment with Botox?
Using a very fine needle, your practitioner will inject a small amount (1 to 2mls per armpit) of a solution of Botox into 10 to 15 places spread evenly in each armpit. Sometimes a dye is used to show up the areas where sweating is greatest and where the injections should be placed.
Is the treatment painful?
The needles used are very fine so most people experience only mild discomfort. It is uncommon for pain relief to be required.
How long will the treatment take?
Treatment time is approximately 30 minutes.
How long will it be before I notice the effects?
You should notice some change for the better within a week of your treatment. Different people have different responses to treatment. In a clinical trial, sweat production was reduced by 83% one week after treatment.
How many treatments will I need?
Usually just one session is required.
How long will the treatment last?
Usually between 4 and 7 months.
What happens if I decide to stop the treatment?
The effects of Botox are completely reversible. If you decide not to have any further treatment there will be no lasting change in the areas treated. Sweating will gradually return to the level it was before you started treatment.
What are the side effects?
Side-effects are rare, but a small number of patients experience an increase in sweating in another part of the body. This can also be controlled. Since the injection is made only into the skin, the effects of Botox will be limited to the nerves supplying the sweat glands.

Price List & Further Information
You are welcome to contact us for further information before making an appointment and you may download our price list here.

Testimonials from Nu Viva Clients
"MY LIPS ARE INCREDIBLE!!! best ones yet, I'm ecstatic with them already!! No brusing or swelling that I can see... perfect even shape and still look natural! Once I do my makeup I'll send you a photo. Thank you so much, I am so, so happy xx"
Jasmin
"Hi Vivienne,
Re. Botox treatment.
Just wanted to say thank you as so happy again with the face - natural looking, I love it!!"
Helen
"Hi Vivienne, Just wanted to let you know that I am delighted with the result of my tag removal. You can hardly see any mark at all."
Regards, Steve {treatment: skin tag removal}
"Hello Viv, I just wanted to let you know how happy Sally and I are after our visit Monday evening. Sally is now wearing lip gloss !!! I cannot tell you how you have changed things for me, daily reminders of my past have now disappeared. Thank you so much."
Wendy {treatment: lip filler / nose to mouth lines}
"Hi Viv , I'm soooo happy with my lips, thank you."
{treatment: lip filler}